Financial Intelligence was founded in 2005 to provide team-based project / transaction management consulting services for companies faced with high-value accounting and finance projects. Our engagements have included restatements, M&A transactions, revenue recognition determination, and audit committee and SEC investigations.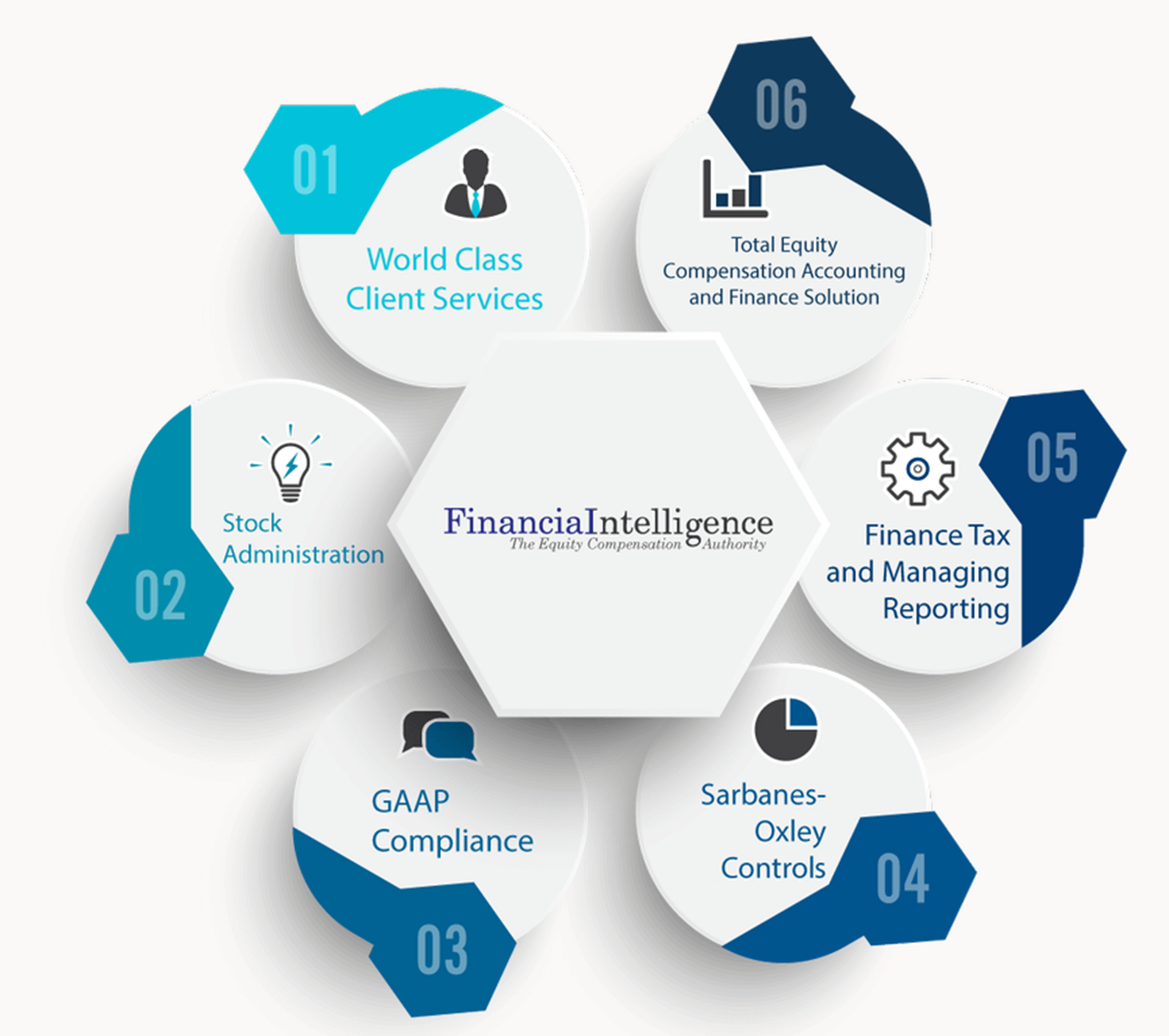 Our focus turned to equity compensation and financial reporting in 2006. Through our extensive option restatement projects – always representing management.
Financial Intelligence distinguished itself as one of the most knowledgeable and accomplished equity compensation accounting advisers in the industry.
We founded the SEC Professionals Group, now the preeminent group in the country exclusively providing collaboration and shared learning for external reporting professionals. Financial Intelligence also served as the incubator for WebFilings, the leading provider of collaboration software for regulatory compliance, delivering the only complete, integrated solution to meet SEC reporting requirements. Today, Financial Intelligence is the leading provider of full-service equity compensation accounting and finance solutions.
Our services go well beyond financial reporting, and extend through management reporting, diagnostics and analysis. Through our collaborative approach, unmatched Client service, and comprehensive technology, we complete our Clients' equity compensation quarterly processes faster, with controls and reconciliations throughout, while eliminating virtually all of their manual work.